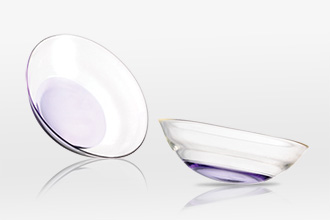 contact lenses
Contact lenses in this era has become a necessity by all means. Prescription contacts make it extremely easy, practical and comfortable for people to conquer everything. Non prescription contact lenses are widely used for cosmetic reasons as they come in several colours.
ivisioneers has been credited with contact lens brands like Bausch & Lomb, Alcon, Johnson & Johnson and Cooper vision which gives us a wide access to dispense your choice of contacts suitable to your comfort from Daily's to monthly or yearly packages.
And our friendly opticians dedicatedly assist in choosing the right contact lens, how to use contact lenses, maintaining eye health & hygiene. It is recommended to get an ocular check up more often to maintain good health.